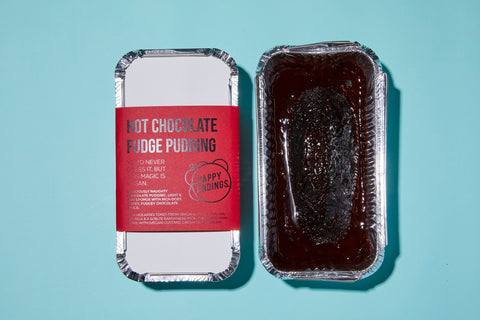 Happy Endings
Happy Endings - Hot Chocolate Fudge Pudding
Here we go! Introducing the Hot Chocolate Fudge Pudding. Made with Original Beans 70% Cru Vurunga and Cusco 100%, this is the real deal.
Rich chocolate bliss that will warm you up inside and outside, this is the kind of magic pudding that's good for the soul.
A little cherry on top, it's vegan, and as always is made from the finest quality ingredients that you expect from Happy Endings. We can't wait for you to get stuck in.