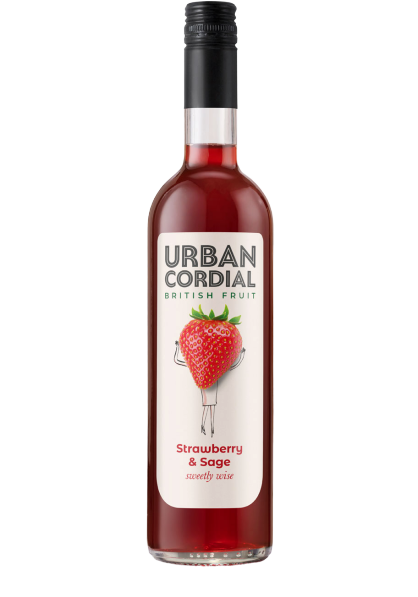 Urban Cordials
Strawberry and Sage Cordial
1 bottle - 500ml
Our fragrant rosemary adds just the right amount of earthiness to the tangy yet sweet raspberries providing you with the taste of summer all year round.

Our 500ml bottles are great for sharing and will give you between 10 and 15 drinks. They are best served as a sophisticated soft drink with sparkling water, or as a mixer for the perfect cocktail.

Country of Origin - UK
Can be stored ambient but best served chilled.  Keep refrigerated once opened.
Consume within 4 weeks of opening

Ingredients - strawberries (58%), water, Bbritish sugar beet, sage, l-ascorbic acid (vitamin C), citric acid