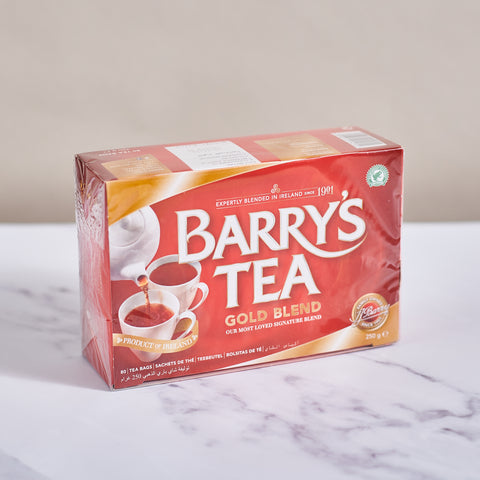 Barry's Tea
Gold Blend Tea
1 box - 80 bags
Tried and tested by our favourite cheese supplier Neals Yard Dairy. They discovered Barry's Tea during one of their selection trips to Ireland and couldn't get over how good it was! This beloved Irish brand was so highly recommended that we had to try it too, and we absolutely love it!

Making the Perfect Cup -
To make the perfect cup of Barry's Tea they recommend  one bag per cup and to always use fresh boiling water. Allow to brew for 3-5 minutes, depending on how strong you like your tea.

Country of Origin - Ireland
Once open store in an airtight container