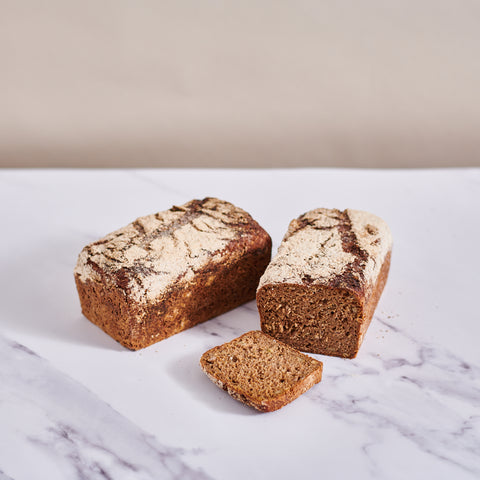 The Snapery Bakery
Buttermilk Rye
1 loaf

Delivered fresh from the bakery every morning
The most delicious Rye we have ever tasted. Made from cultured buttermilk and dark rye flour mixed with pumpkin and linseed.
Top Tip - we hate food waste here at Trude's so if you don't think you are going to get through the whole loaf in 2 days then cut in to slices and freeze. The loaf will still make perfect toast straight from the freezer.

Country of Origin - UK
Keep away from direct sunlight in a cool and dry place, such as in your pantry or in a bread box.