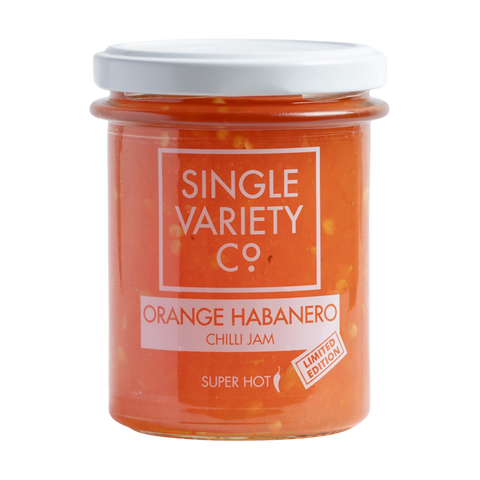 Single Variety Co
Orange Habanero Chilli Jam
1 jar - 225g
Ridiculously deliciously hot. A limited edition flavour- the Orange Habanero chillies are hot with a citrus flavour. Even hotter than the Lemon Drop Chilli, if you're a hot chilli fan you'll love this!
Country of Origin - UK
Can be stored ambient before opening, once opened keep refrigerated
Consume within 1 month of opening
Ingredients - sugar, orange habanero chillies, cider vinegar, natural pectin.