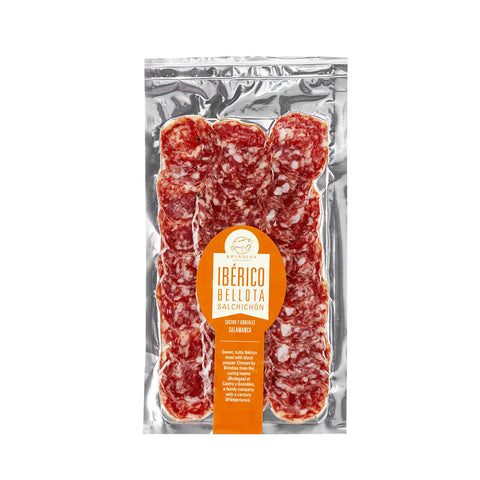 Brindisa
Iberico Salchichon
1 pack - 100g
Gluten and Additive free
This sliced salchichon is made from the meat of iberico pigs that spent 10-12 weeks fattening on acorns on the dehesa of Extremadura.
This salchichon (equivalent to an Italian salami) is simply seasoned with salt and black pepper, allowing the rich flavours of the acorn fed pork to come clearly through.
Country of Origin - Spain
Keep refrigerated
Ingredients - Spanish pork, salt, nutmeg, black pepper, black peppercorns.