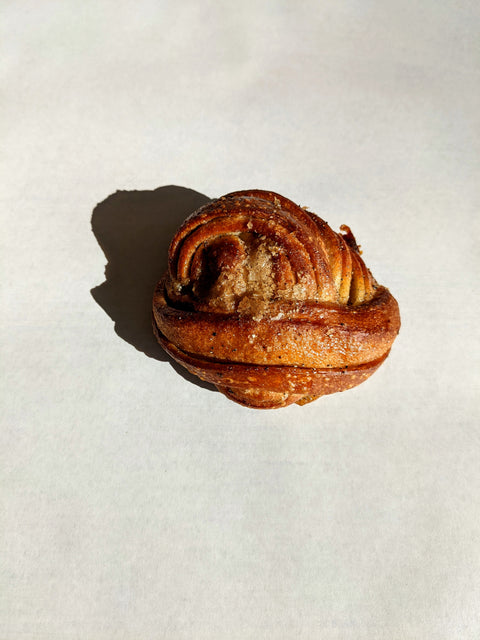 The Snapery Bakery
Kanelbullar (Cardamon Bun)
1 Bun
Not available on Mondays
The Sweet bun with a cardamon enriched dough and a high proportion of sourdough. This is a demi Brioche so lighter than a full brioche, rolled with buttered cinnamon and finished with a tangy citrus glaze.
Delivered fresh from the bakery every morning
Country of Origin - UK
Keep away from direct sunlight in a cool and dry place, such as in your pantry or in a bread box.