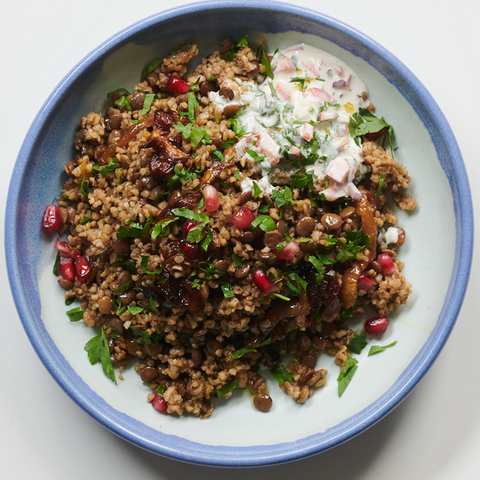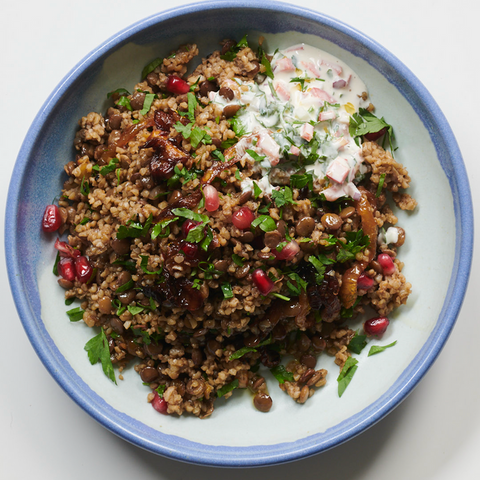 Arabica
Levantine Lentil Salad
275g
Vegan
This hearty, middle-eastern salad is traditionally called Mjedderah.
Our plant based combo of green lentils and bulgur wheat, topped with crispy onions, parsley and pomegranate seeds with a velvety tahini salsa on the side.
Our authentic version is made of hand cut parsley, with tomatoes, mint, spring onion, bulgur, and seasoned with olive oil, lemon juice, salt with a touch of spice.
Keep Refrigerated
Ingredients - Green lentils, Wholemeal bulgur wheat, Onion, Pomegranate seeds, Rapeseed oil, Parsley, Cumin, Sea salt, Black pepper, Tahini Salsa: Sesame seed paste, Water, Tomato, Cucumber, Red onion, Lemon Zest, Parsley, Salt, Citric acid, Garlic