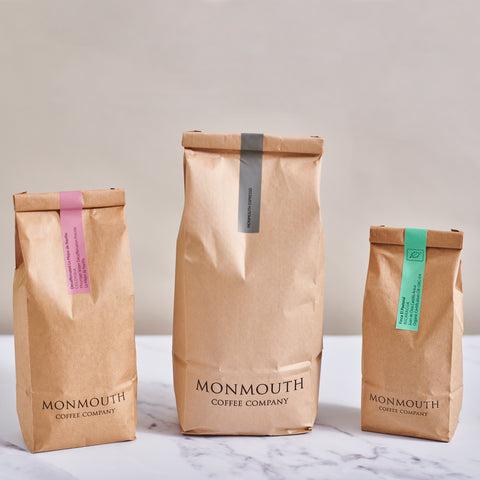 Monmouth Coffee
Monmouth Coffee - Espresso
Monmouth Espresso is a blend of Colombian, Brazilian and Guatemalan beans designed for espresso but great however you make your coffee.
Notes of toasted almonds with smooth body and balanced fruity acidity - medium to dark roast.

Country of Origin - grown in Colombia, Brazil and Guatemala and roasted in London
We recommend keeping your coffee in the bag that it comes in or an airtight jar or container. Store in a cool, dark cupboard. Ideally not the fridge as moisture can spoil coffee.
We recommend using the coffee as soon as you can to get the most flavour from it.
Image Shows Bag of 1kg, 500g, 250g
£27 per kilo