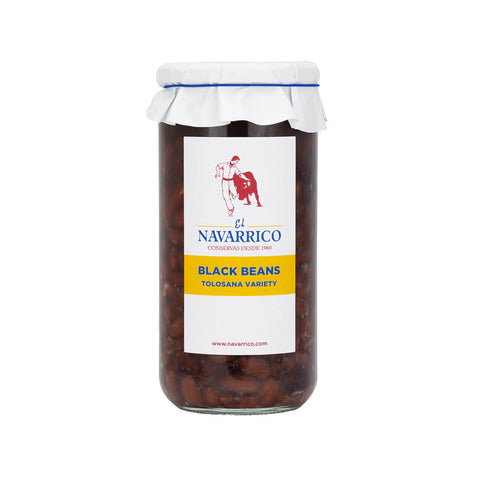 Brindisa
Navarrico Black Beans
1 jar - 660g
Tolosana black beans cooked to exactly the right texture, ready to eat. They are originally from the town of Tolosa in the Basque Country. They are preserved in the same liquid they were cooked in, keeping all the flavour and characteristic redish black colour. Use the aquafaba (liquid) for cooking and thickening sauces.
They are creamy and melting which makes them perfect for use in stews with Morcilla or Chorizo, in salads or side dishes. An excellent product if you want to make real fast food. Try serving with hot guindilla chillis to contrast to the creaminess of the bean.
Country of origin - Spain
Ingredients - Black beans, water and salt.