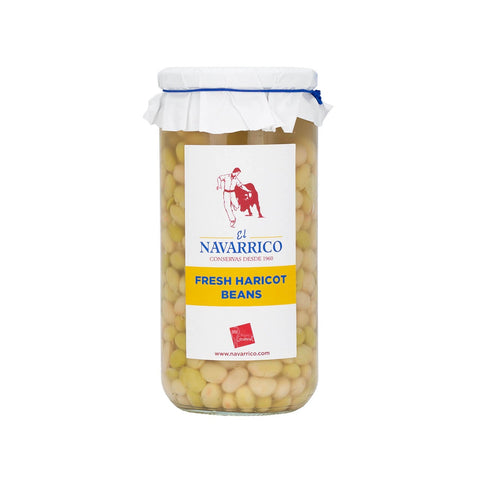 Brindisa
Navarrico Fresh Pochas Haricot Beans
1 jar - 660g
Picked from the haricot plant and cooked fresh (not from dried) before preserving in a jar - Pochas beans are recognised as one of the best ingredients in the region of the Ebro river.
Typically used in local dishes in the Spanish regions Navarra, Rioja and Aragon, the fresh Pochas have a whiteish green colour, with a very fine texture.
Delicious with clams or monkfish.
Country of origin - Spain
Ingredients - Fresh haricot beans, water and salt