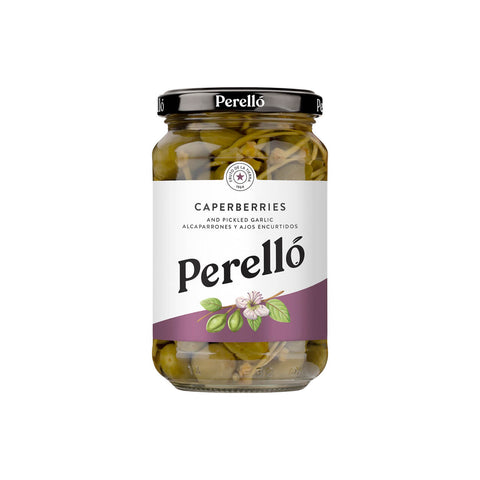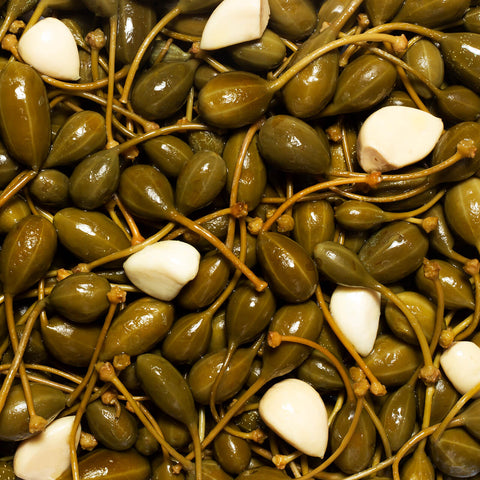 Brindisa
Perello Caperberries
1 jar - 180g
These delicious berries, the fruit of the caper bush, have a floral sharpness which pairs particularly well with fish, from scallops to sea bass. Not quite as sharp as a caper, they are also great addition to a charcuterie or cheese board. 
Blend them with lemon and garlic to make a dipping sauce for or substitute them for an olive to make a Dirty Martini.

Country of origin - Spain
Ingredients - Caperberries (SULPHITES), water, vinegar, salt, garlic, acid: citric acid, antioxidant: ascorbic acid. Due to manufacturing methods may also contain traces of NUTS and FISH.