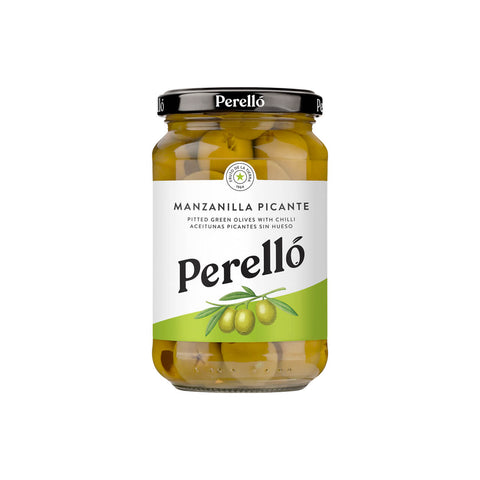 Brindisa
Perello Manzanilla Pitted Spicy Olives
1 jar - 160g
These manzanilla olives are green, with a firm and meaty texture and are slightly spicy with a lightly bitter, briny flavour. Manzanilla are the most popular table olive in Spain. Marinaded with guindilla chillies to add spiciness.
The recipe in the jar differs from that in the tin - the tinned olives are slightly more savoury whereas the jarred Manzanilla have a crisp flavour and a little extra spiciness.
Serving suggestion: The perfect snack eaten on their own or they can also be added to salads, cocktails and dressings.
Country of origin - Spain
Ingredients - Water, Manzanilla Olives, Salt, Chilli (SULPHITES); Acid: citric acid, Antioxidant: ascorbic acid. Due to manufacturing methods may also contain traces of NUTS and FISH.