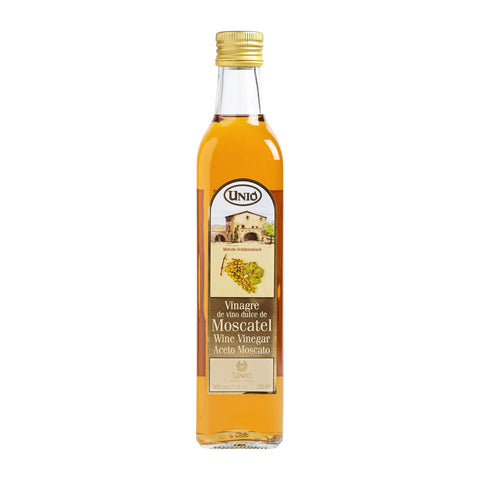 Brindisa
Unio Moscatel Vinegar
1 bottle - 500ml
Single varietal vinegars offer subtlety and variety whatever they may be used for. This moscatel vinegar is produced by the Schutzenbach method of cold acetification which allows for the flavours of the grape variety to remain distinct.
This is a delightfully floral vinegar with sweet stone fruit flavours.
Country of Origin - Spain
Store ambient.